Back when I was a younger adult (let's say up to my mid-twenties) I was totally refusing EDM and whatever had anything to do with it. In my stupid ignorance, I was inclined to believe the views of the elders around me, who couldn't understand anything in EDM; understanding it and the culture it represents were targets way to high to reach for them and unfortunately a big part of that angle of approach towards a cultural issue, was transmitted to me for a much to long span of time.
I will not deny the fact that those years formed me in terms of older music, starting with the classics, discovering the way to appreciate it and to understand it and up to the jams of the 80's and the 90's.
Everything changed for me when I first went to an Armin van Buuren concert. And I'll emphasize the word "concert" because if you haven't seen an "album" concert of a big EDM producer, well I think you've missed at least 20% of what today's world culture has to offer. In fact, that concert taught me how to check out a show like this. There were vocals, guitarists, pianists, violinists and all other types of musical acts that were all participating in a very timed show, on the track laid down, live, by the master of ceremonies. The guy with the headphones. The DJ, as many call them. And yeah… the track they're playing and the one that you are always hearing on heavy rotation on the radio stations… that's their product in which they put down themselves most of the composition.
The guy that throws cakes onto the audience
Steve Aoki is known for that. All over the planet, during his live performances, he likes to share 10-12 cakes with his fans. And what better time of the day and/or method would be more appropriate than that? It gets your attention, that's for sure.
I started listening closely to this guy since the first time I've attended Untold Festival. I like what he puts into his productions while during his performances, inside festivals like Untold, he goes for a party trance that you may or may not like, depending on the way you like to enjoy your EDM. But nonetheless, the party will be a party you'll remember about and unless you've got a stick up your ass then you'll dance it off all night (or morning) off.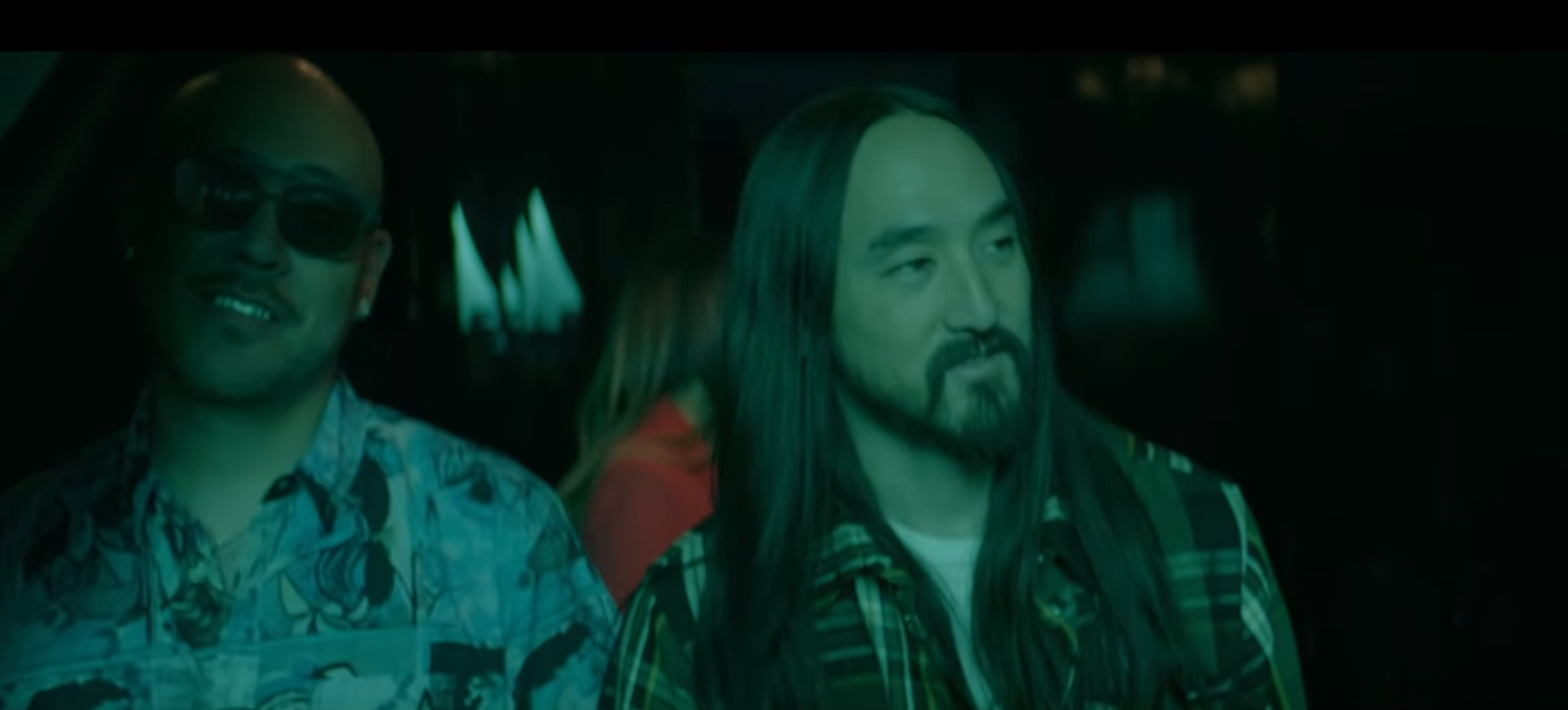 Aoki is much more than only a DJ that puts music for an event. This guy is huge and he is going places from here on. He is at that moment of his life when he can afford to explore inside the core of what EDM really is. He is a very techy and sci-fi person so the things he explored, together with the other artists, on all of his Neon albums is reflective of that perspective, with a touch of optimism in everything. This range of albums, the Neons, are all about diversity in the future… it's a political statement as well if you want.
The third Neon
When you are a guy who puts out an album combining songs that range from country, rock, punk up to trance, deep house and a little bit of rave, you can be accused of many things but "non-diversity" ain't one.
The whole album ca be listened to over here, on Spotify.
With 17 tracks on it, the record is a very complete one and on this Aoki goes into collaboration with a lot of artists, ranging from all domains. He even goes on and invites Bill Nye on the closing track of the album in order to further his statement about "the future" and how visionaries and physicists are essential for it. Lady Antebellum and blink 182 are another two big names with whom he features two killer tracks. In fact the whole album is incredibly structured and it is like taking a trip into the future and imagining (for real) how will the future sound like and how are we going to bring value to the "classics".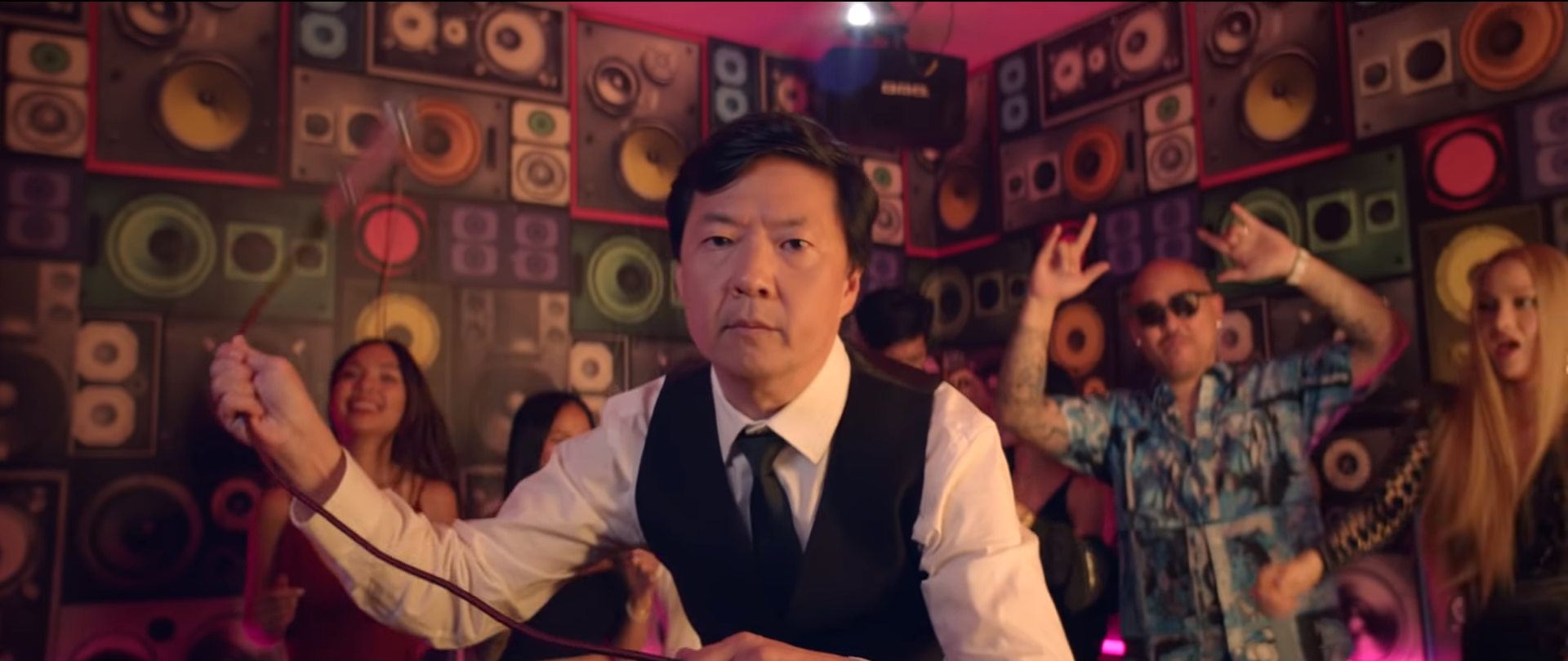 Of course, you have listened to "Waste it on me". It's one of the singles released prior to this album and unless you have lived under a stone for the past 4 months than for sure you have at least heard this on the radio while heading to work. I recommend you to also check out the video of the track which features Ken Jeong; this guy is hilarious in whatever he would feature in (I at least can't see him past "Hangover").
One of the most interesting tracks on the album, in terms of what the message it transmits, is no. 5, Pretender, featuring Lil Yachty and AJR. It's a song in which many of you will recognise a little part about himself when it comes to using the social networks we so dearly love. It's a statement of what we daily do, for a reason we can't really define, using the time we don't really have.
If you are curious about the story of each track on the album (I know I was), Steve was kind enough (as he always is when it comes to his fans and the media) to have a long interview where he told the story of each song and what they all went through in order to have it ready in this form. Billboard magazine had the privilege to write it and you can read it over here.
All in all "Neon Future III" is a trip each musi lover and discoverer should take. It shows maturity in production, experience in compositions and diversity through styles. It's not just another EDM producer studio album but more like a deep brain incursion among the most sensible predictions of music development in the following 10-20 years.
Sure as hell the industry isn't heading towards a rock future…