When I was about 10 years old I learned to ski.
Now it is my time to pay it forward.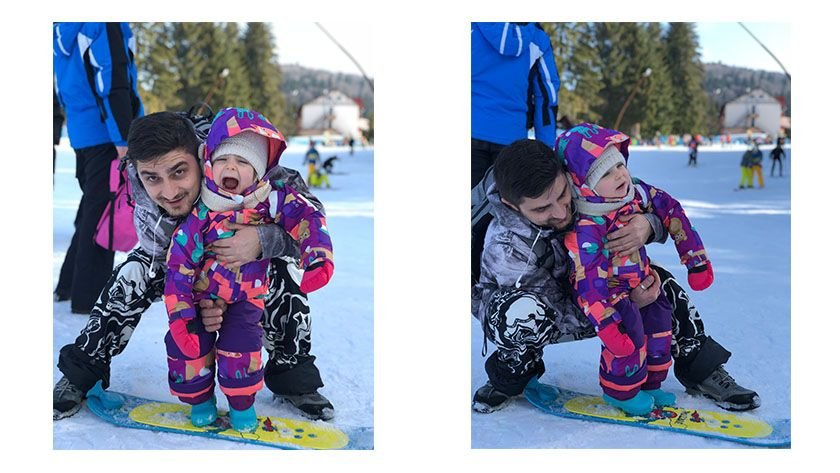 That was a game changing moment for my life.
I do not remember any winter before that one (though I was to young to know exactly the year and really I don't think my parents remember either) but almost every other winter after that, I can remember in full colour always the image of me trying to walk through deep snow, up to my waist.
Because of one of our closest friends, my dad, who never knew how to ski, decided to give me the first lessons. I remind you that my father never put a ski shoe on or something close to that. He knew the mechanics and it was enough.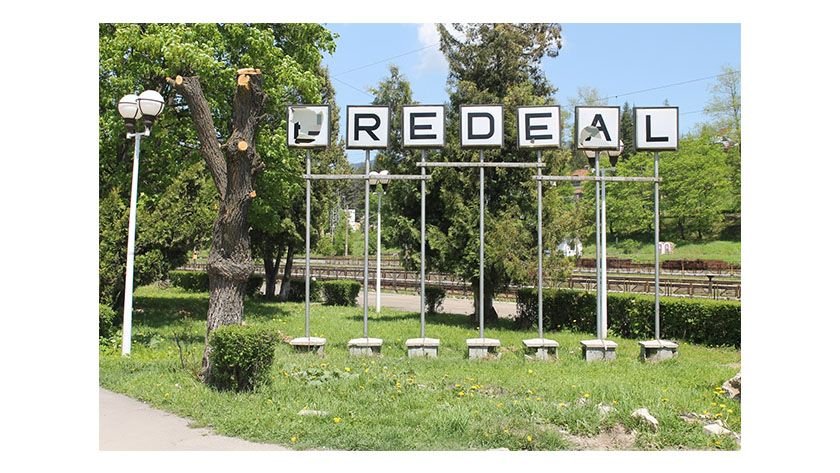 all rigths for the photo go to http://1.bp.blogspot.com/
The first memory I have of myself skiing is in Predeal, the highest touristic resort in Romania (somewhere around 1100m). The year was something like 1995 and skiing in Romania at that time was done only by the ones very passionate about the mountain. It was not an affordable sport. Buying something that resembled a skiing equipment for a 10 year old was not only costly as you had to change it every 2 years or so, but also pretty much unavailable for the middle man. Also renting was not easy (I started like that of course) because there was really not a lot of option. In this ski resort, at the the time, there were maybe 3-4 very small shops that were renting equipment.
Equipment meant 2 skis with the bindings, 2 ski poles and 2 boots. That's it. The rest I usually improvised. I had the trousers taken from here, the jacket from somewhere else, some underneath that I sometimes used to go to school with (harder winters, fewers cars at that time), one or two pairs of socks, whatever gloves, no googles, no helmet. Usually I had a big headpiece that was so thick that could easily save me from certain bumps.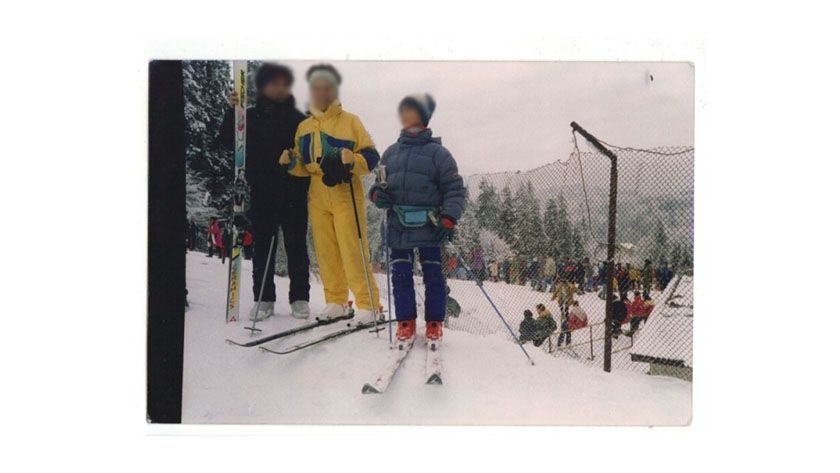 This depicts the typicall outfit for the '90s in Romania while skiing. If the adults were able to find some decent outfits, usually children were using whatever they could find somehow impermeable through the wardrobe. That was my case also. We now call this people "pantalonari" which would translate in "jeans people" as you can spot them on the slope, trying to get the feel out of the controls, looking like a twisted scarecrow, wearing blue jeans, some jacket they found around the wardrobe that should not let the rain come through and a pom pom hat. I have to say that our snowboarding/skiing community in Romania is somehow mean because of this but the lack of decent slopes, with space divided and allocated for begginers, is driving the beginers of this sport to put themselves and other in constant danger. Not once I have seen accidents on romanian slopes because of beginners. Most of the times, beginers injured themselves because they usually lack the equipment, especially the helmet.
Guys, anybody trying to start this sport must realise that if you go on by yourself, which is not necesarilly bad, you have to wear a helmet. You can even wear jeans. But wear a damn helmet!
Back when I started, Romania's slopes were pretty empty. My father used to take me during evenings on the slopes as in Predeal, a small piece of the slope, was illuminated. I remember that we came by foot from around 1-1.5 km away where we were staying and we had to carry all the way my skis and boots. In fact my father carried everything and I was feeling always tired because of the snow and the slippery road. We were doing one, two hundreds of meters of me sliding, mostly uncontrolled down the slope, while my father was coming after me to help me and carry back the skiis and go for another run.
There was a nice moment I remember when, hitting the bottom of the slope, I saw my father running towards me screaming "take off the skiis". I didn't understant at that moment why was he so desperate but a few moments later I understood when I saw a small, dog looking like creature, somewhere, around 300m away in the middle of the slope. Yeah, a curious bear that most probably came out of the woods checking out for food.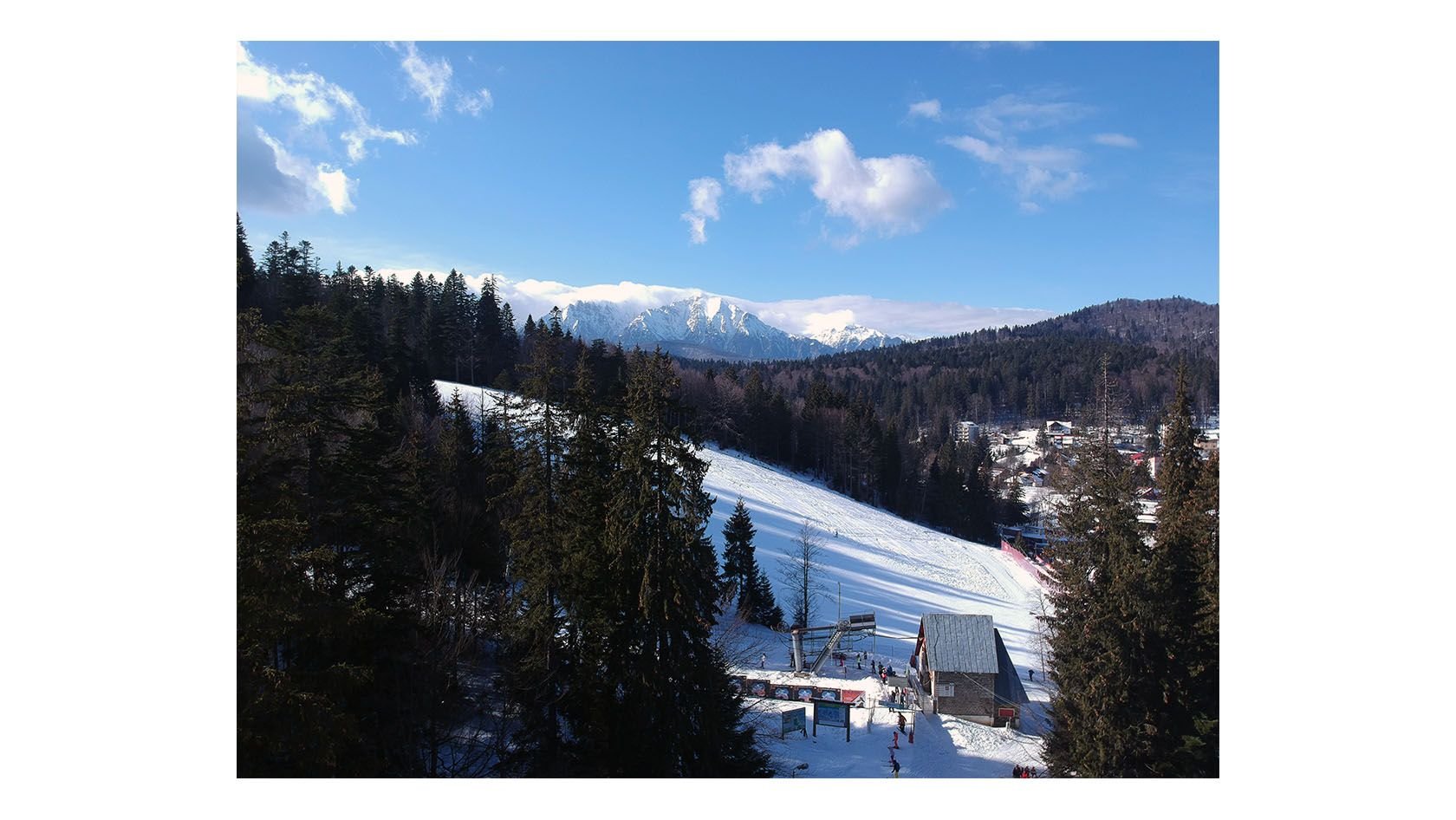 Yesterday was the first day I put my young one on a snowboard and it seems she liked it. I know damn well that I loved doing it. She'll be the second lady I have passed on my little knowledge about this beautiful sport but most important, I made two people enjoy winter. Her mother was the first one and while I can't yet tag her in Steemit, maybe someday I'll convince her to join us. She's the unbeliever kind so guys, whoever is reading up untill here on the post, upvote me please so I can show her she's wrong.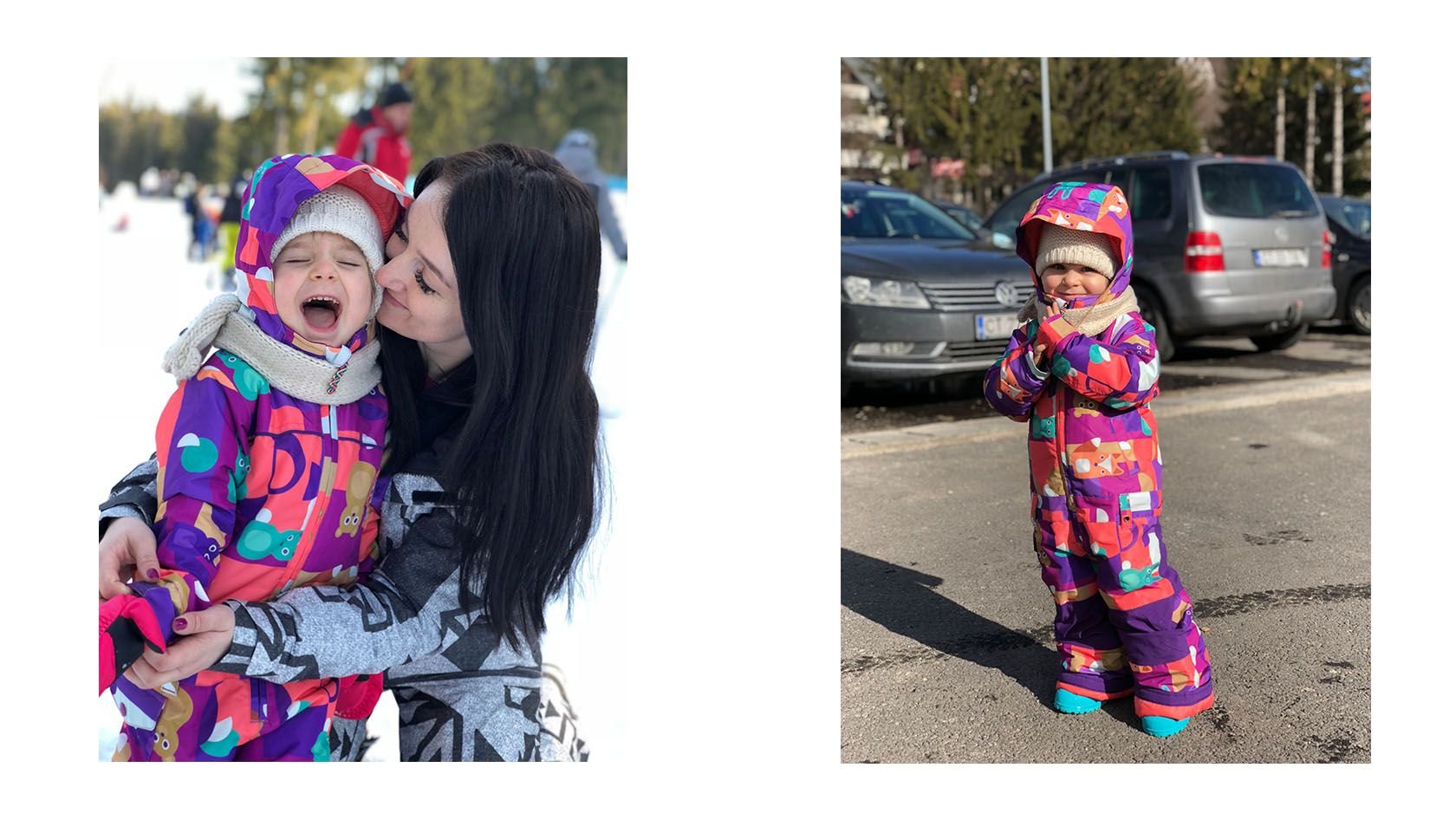 I'm saying this because I hear more and more people around me that are running away from cold. I have friends who not only despise winter but also are more than happy if we, in temperate zone, don't get any snow for the winter.
Now that's just sad.
I guarantee that after a full day in the snow you'll be sleeping like this.